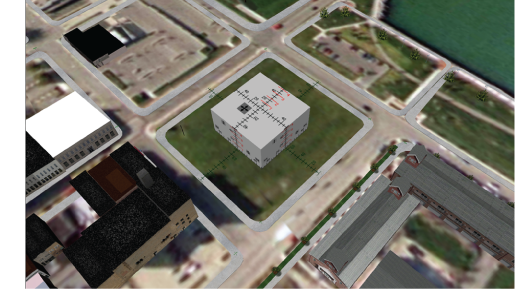 Attracting developers to your city can be hard work. Plan implementation often requires showcasing the vision on a per-parcel basis.
Streetscape improvements start with what's there in order to visualize what it can become. This project laid the foundation for planners to create design guidelines and attract appropriate development to key sites.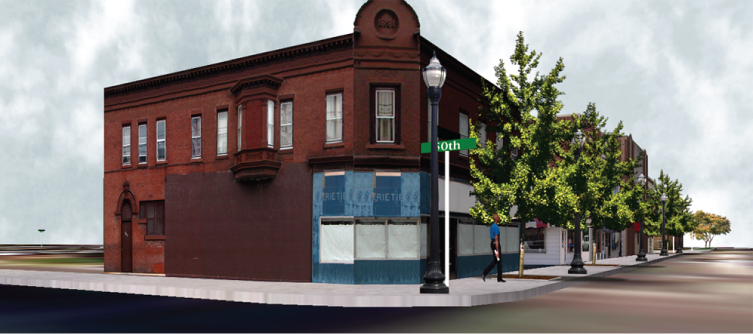 There are a variety of methods to create and utilize three dimensional imagery to attract development.
Tools such as Community Viz or SketchUp enable planners to create simulations for corridor studies to visualize infill development, gateways, streetscape improvements, and opportunities.
Planning for Redevelopment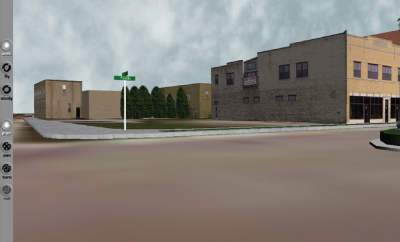 The goal of this project was to develop a 3D model of selected corridors in downtown Kenosha in order to easily visualize the existing conditions and help plan for the future.
The mayor is hoping to attract the right development to key downtown lots but in order to do this, he has to help developers understand the context and visualize potential development to encourage them to the visit the site themselves. The model supports this purpose and also helped planners create design guidelines for the commercial districts.
The outcome: planners utilized the model to evaluate the existing streetscapes, construct a plan, and inserted infill buildings into the model to evaluate height and bulk restrictions. Developers can evaluate the building stock and community character remotely to see the city's potential for themselves.
Key Services provided for this project:
3D modeling
Application development
Facade streetscape construction
Photoshop, graphic design
Bulk and density visualization on parcels